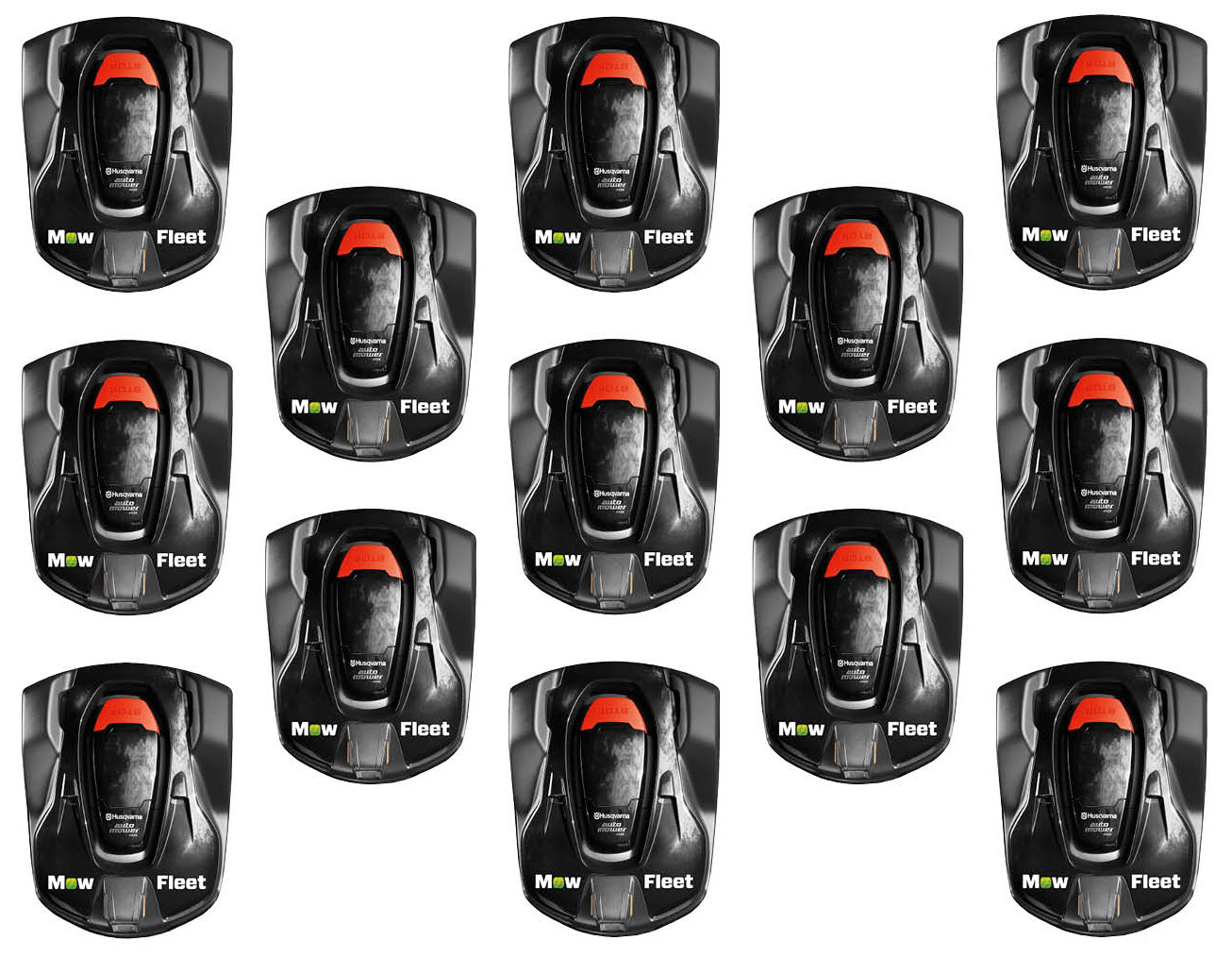 The robotic lawnmower is nothing new. But a fleet of robots operating within a professional system is. 
The robots work as an integrated part of our patented system, which is fully grid independent. We have replaced the power cord with batteries. Instead of fixed installations, we offer flexibility.
On top of that, pick the benefits that suits you: the robots are quieter than a summer rain; their climate footprint and emissions are close to zero; they are agile and able to mow lawns where large tractor mowers simply can not go. That's MowFleet for you.
And there is even a quality aspect to our offer: The grass will be greener.
In our system, robots are so quiet that even your average summer rain will override them. Something we know is appreciated by hotel guests, spa visitors, anyone living in the area, students, bypassers, wild and domestic animals, and anyone taking a stroll.
How to comply with tomorrow's regulations.
If you let a fossil fuel-driven mower run for one hour on regular gasoline, the machine will emit as many harmful emissions as a car driving from Los Angeles to Las Vegas. To no one's surprise, the legal framework around gardening equipment is being tightened, with California leading the way.
A typical day with the MowFleet system.
Is there a price tag for mowing a lawn?
The very first US patent for a robotic lawn mowing system.
Get in touch and let us help you do the migration!